WeQueen Retail Store

Why

Located in Atlanta
" WeQueen retail store, was founded in 2021, giving you the chance to really get to know our products: see them, touch them, experience them. "
If you ask us to introduce our "FIRST" retail store, we would tell you such things as the above words, but a lot of people ——
even though wequeen's customers, people might not know why we decided to choose Atlanta as our starting point.
WeQueen has been an online shop for years and years.
The mission, when we decided to set up this brand for those black women who are beginners in wigs, aims to offer the most affordable wigs of top quality.
The retail store was not just born in 2021.
Since the first time we began to start our actions, we tried out the product in Atlanta for a while.
We pride girls to love our hair at that time and that's why we finally made our WeQueen brand.
It's serious to identify our first offline store.
When we were going to open the first retail store, Atlanta was on all of our minds. We start here, come back here, develop again here.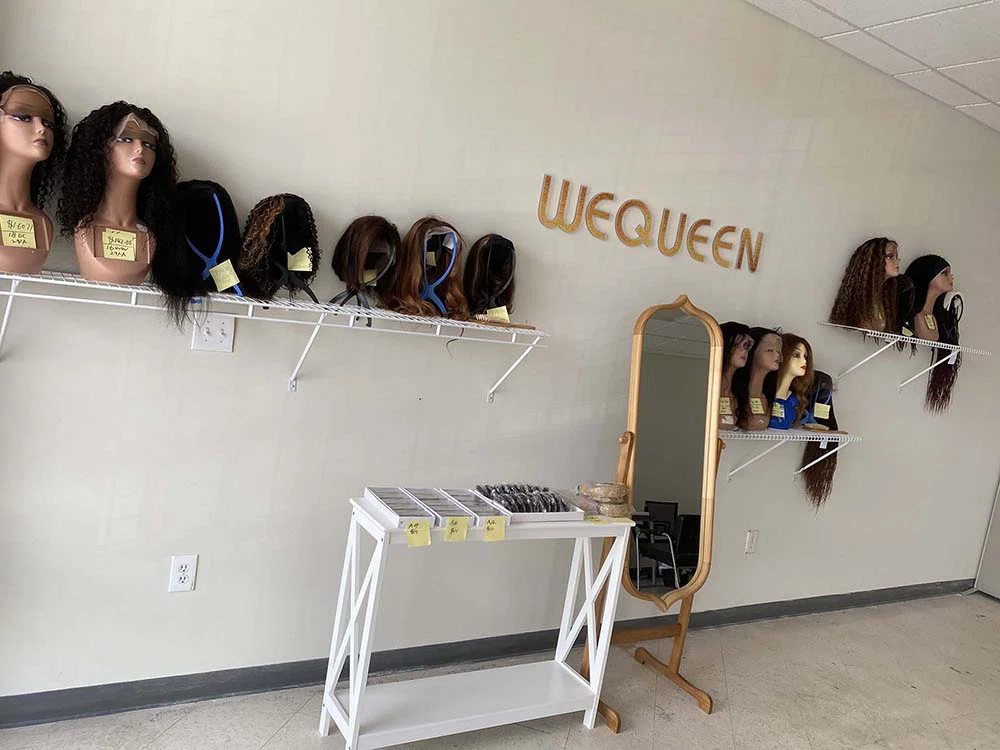 Store Customer Review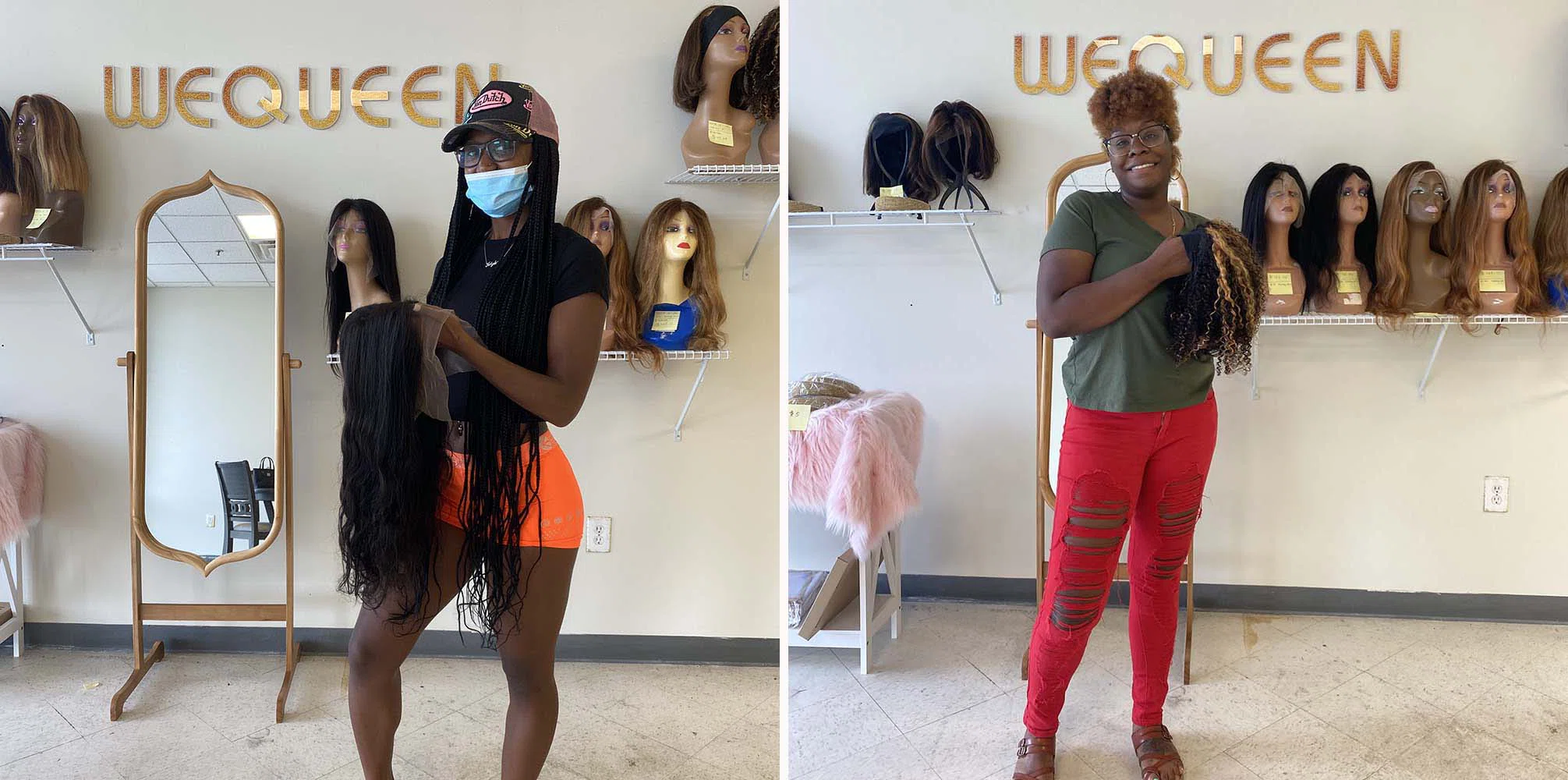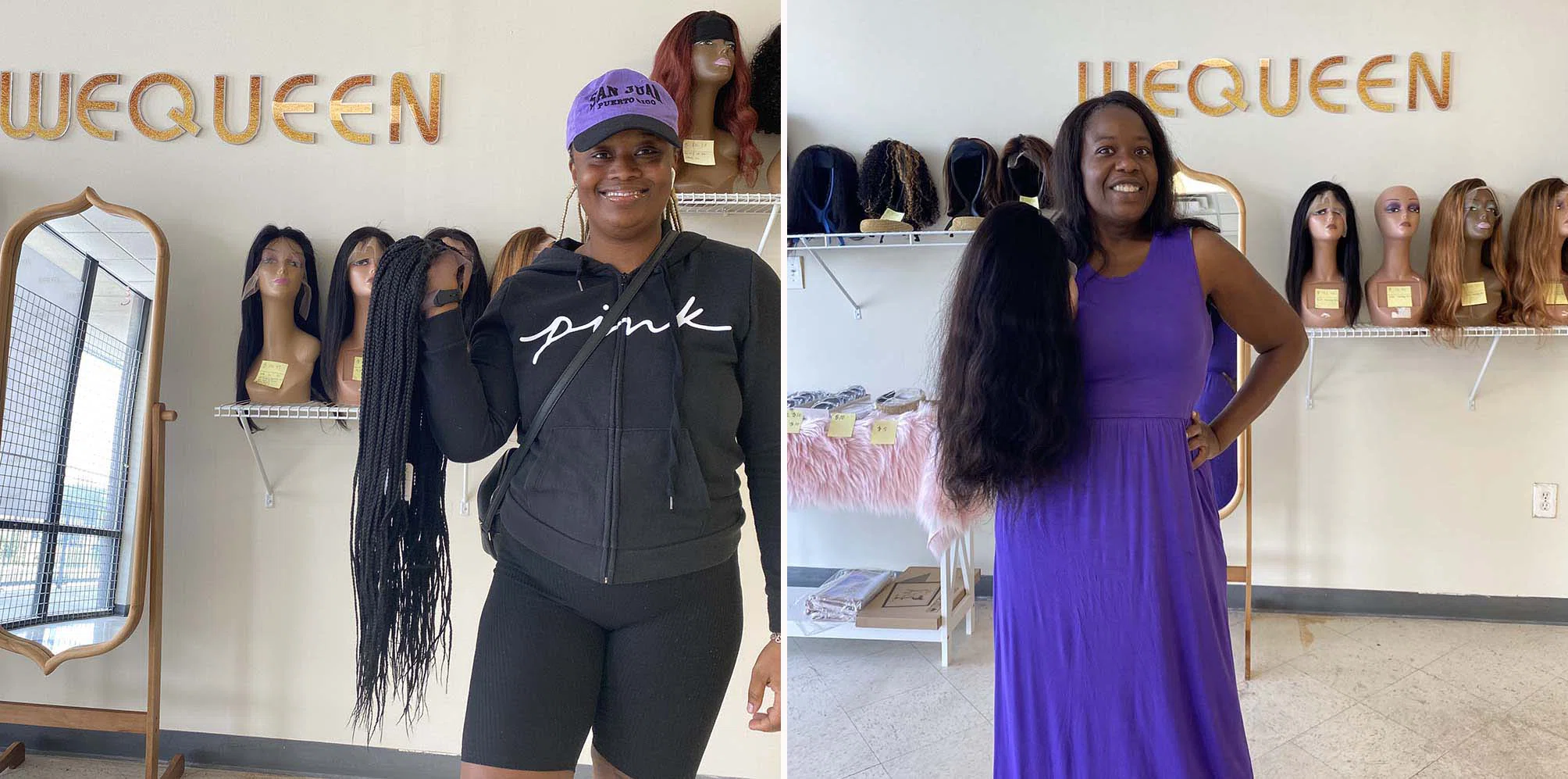 Near me - How to Find Us
Wequeen is always committed to upgrading our products, from lace, cap, style, etc, to give our customers the best experience.
In retail store, we provides a stunning collection of wigs for sale. Our carefully curated wig shop provides quality hair wigs in every price range.
From body wave, straight, curly and bob wigs, etc, you are sure to find a style that suits you.
Business Hours: Monday-Friday, 9:00AM – 5:30PM PST
Address: 5677 Buford Hwy NE,STE #202 Doraville ,GA, 30340
Tel: (347) 833-7377